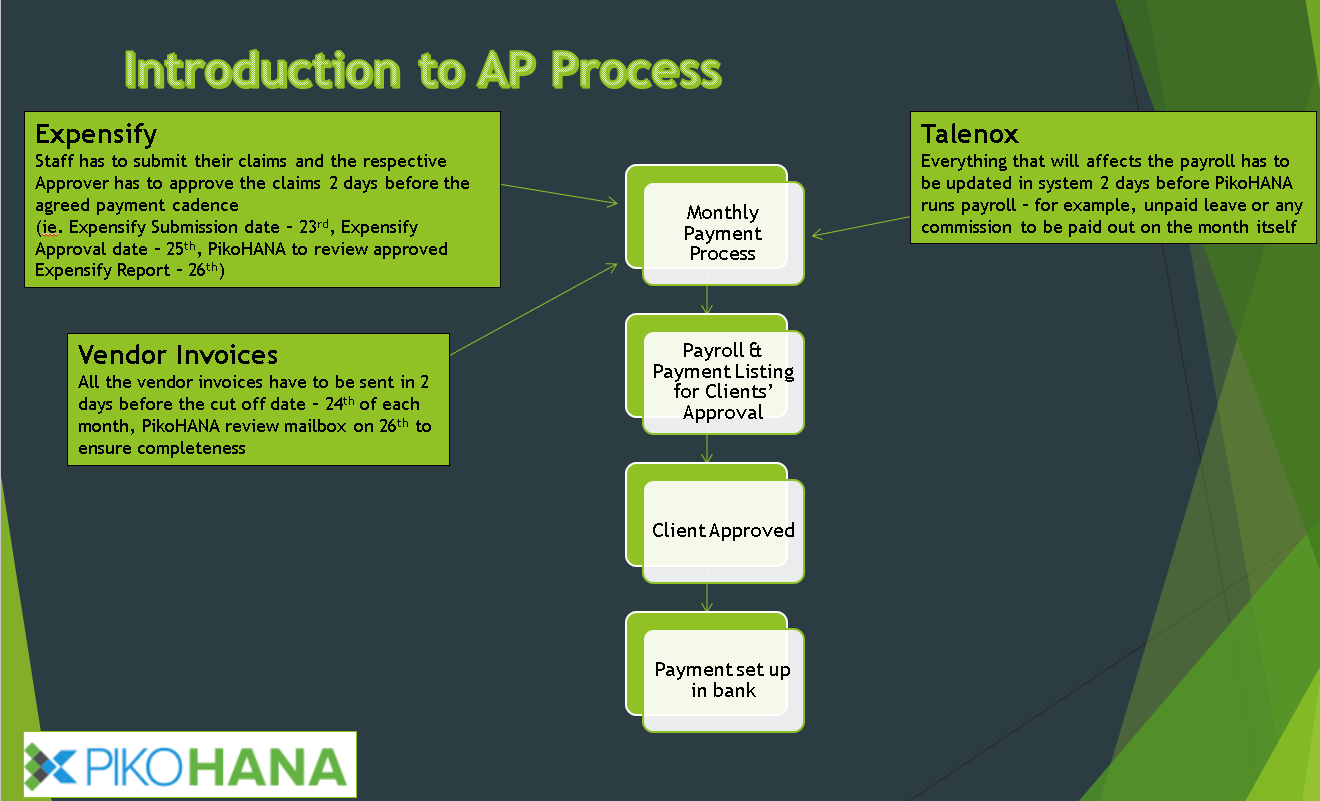 We at PIKOHANA are responsible for processing our clients' payables every month on the agreed cadence.
In this process, role delegation and explanation are important in ascertaining things are aligned at both ends (ours and the Clients'). For example, our role is to ascertain that our Clients understand where and how to send their bills payable for each payment cycle. On the other hand, the Client's office manager or admin or finance team are responsible for collecting and reviewing all the vendor invoices before sending them into our AP processing email account (____@pikohana.com).
We ensure that reconciliation is up to date for each payment cycle. The payment listing or payroll report is sent to the Client for review and approval prior to the processing of the payment.   
The monthly payment cadence is established with the Client. Any ad hoc requests and payments are sent over via email. Our adherence to the cadence and ad hoc requests are both monitored for compliance.
Disclaimer:
PIKOHANA will only arrange payments of the Company's outstanding bills after the approval from the Authorized Person has been received.
PIKOHANA will not be responsible for the final review or approval of payments; this process shall remain the Company's responsibility.